Approachs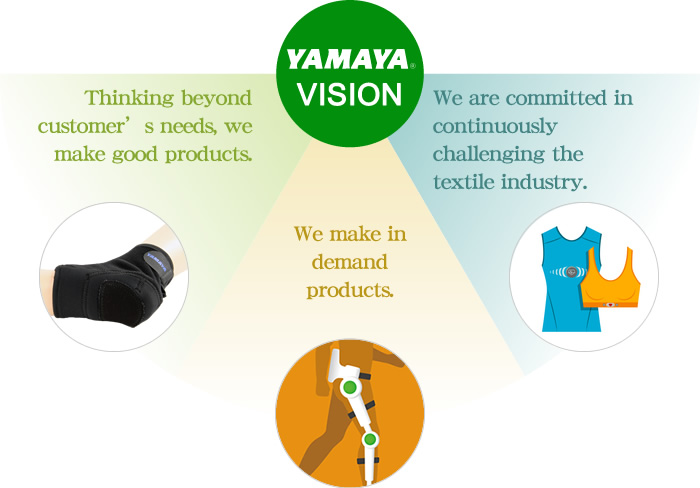 NEO GUARD
We are earnest and committed in taking your business seriously!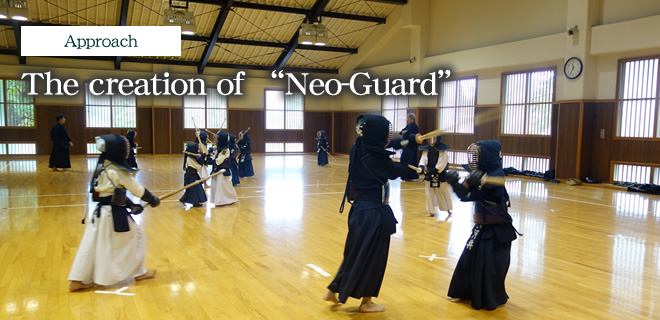 The creation of "Neo-Guard" can be dated back 20 years ago, inspired by a group of enthusiastic Kendo students at a nearby junior high school, who came to us for help. Students hoped YAMAYA could help engineer an original heel protector for Kendo use. As continuing to challenge and overcome obstacles is YAMAYA's spirit, we honorably accepted the student's wishful request.
In order to capture the details of the Kendo motions, our designer observed the students at the dojo and collected information from each practitioner. Kendo is all about delivering speed and power, and to achieve it, the practitioners must practice their footwork by stepping heavily onto the floor, repeatedly. By researching, we had come to know the heel was undertaking enormous impact which could cause severe injury and pain. Because the heel guard was not available, students would wear the volleyball knee pad underneath the feet to minimize the impact instead. As a result, the knee pad was not a good solution, due to its design; we knew something must be made for the students.
YAMAYA had begun the development project, working closely with students and Kendo professionals. After five months development our efforts eventually came to fruition, the original heel guard was created and later on we began production. We named it "Neo guard" meaning "the new beginning".
At the beginning of promotion, we had tried to advertise to Kendo goods stores around the country, but it wasn't easy at all, as we had had lots of critical comments such as "slippery during in action", "the heel pad size was not fit", "difficult to wear on and off", and so forth. YAMAYA humbly took in all the criticisms and made improvements accordingly. Later, YAMAYA was honorably given an opportunity to become an official supplier for All Japan Kendo Federation.
YAMAYA is one of a remarkable martial arts goods supplier, aiming to become the best in the martial arts business by continuing to offer innovative products, sustaining well-known high quality goods. After years of continuous development, Neo-Guard has a complete series adding wrist, elbow, thumb, etc.

Use the stabilometer to measure level of balance.
Stabilometer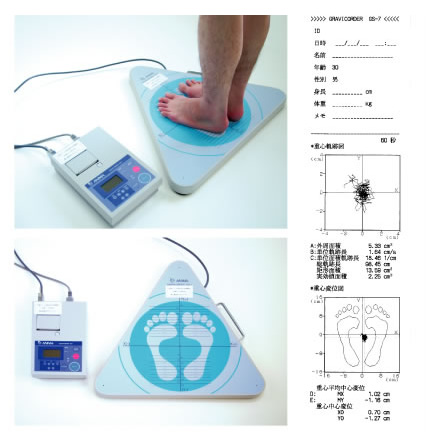 Stabilometer is used to measure level of balance, wobbling range and equilibration disorder range.
Stabilometer has widely been used in physical and vocational rehabilitation as well as engineering sports products.
Compression reading device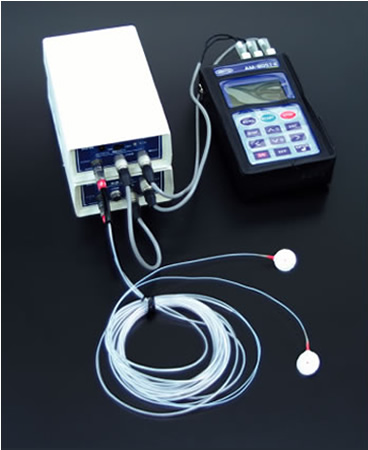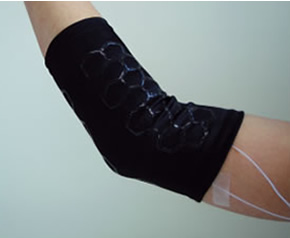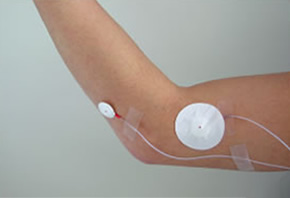 The compression reading device is used to measure compression rate, in order to study the constrictive effects on human body.

Apparatus suit support
We are committed in innovating high demand products.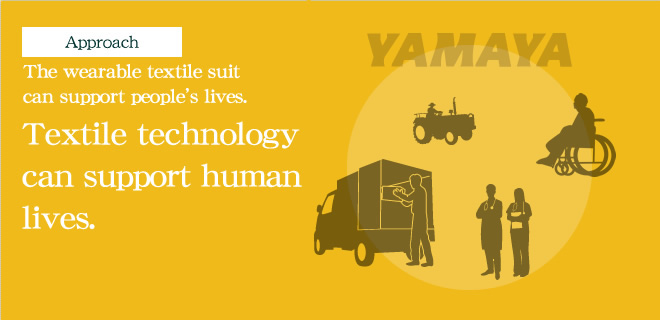 Apparatus-suit is expected to be applicable in a variety of professional industries such as medical, welfare, nursing, agriculture, logistics etc... Many companies are actively participating in the development of apparatus-suit. As having textile knowledge, YAMAYA is one of the leading pioneer business among these companies, continuing to work in R&D.


We engage in making wearable accessories.
We are eager to expand into business range of products to suit all sorts of needs.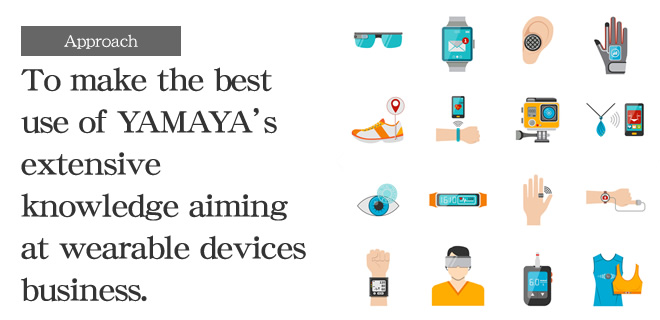 The combination of wearable device and textile fabrics has become focal point throughout the textile industry. Contemporary medical concepts are changing from getting medical treatment from being injured, to prevent injury by using wearable medical devices. Having a cultivated knowledge in textile technology, we can produce various wearable textiles to perfectly fit the human body.