Production system
We make thoughtful goods.
We continue challenging impossible and taking all factors into considerations to create a thoughtful product.

Process
Integrated production system
We manage every process via our integrated manufacturing operation system from sourcing raw materials to manufacturing till product delivery.
Our experienced designers thoughtfully pick the materials considering the design and client's expectation.

Having established a vary suppliers, we purchase textile materials directly from the makers with competitive price.

knitting

A multiples loops of yarn by knitting in interlocking repeatedly makes knitted fabric stretching and soft.

Dye cut parts

Dye cut alongside the marked line precisely to minimize losses.

Non-traditional machining

Laminate silicone onto varied fabrics.

Sewing process

Each stitches is completed accordingly.

All products must undergo an inspection and metal detection conducted by a QC team to ensure the safety of the users.

Each unit of product is well wrapped and packed to avoid damage, leakage, pilferage during transportation.

Equipment
| | |
| --- | --- |
| Knitting machine | 94 units |
| Sewing machine | 250 units |
| Dye-cutting | 10 units |
| Heat and fixing | 4 units |
| Metal detection | 3 units |
| Heat pressing | 10 units |
| Cutting plotter | 3 units |

Our oversea business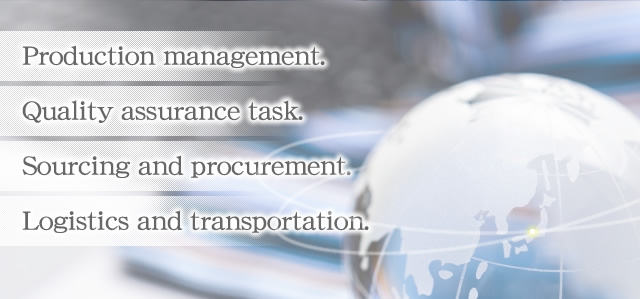 Established oversea supplying route, we are committed to delivering our clients safety products while benefiting competitive costs.
Oversea business tasks,
・Material sourcing and purchase, product development, production management, delivery lead time control, logistics, transportation, etc.
・Implanted YAMAYA inspection system to our supplying factories to ensure quality stability.
・Products produced in China, must undergo third party inspection before being exported and delivered.
・We invite you to visit us and our supplying factory in both Taiwan and China.
・We are committed in supplying quality products while offering your business competitive advantages.
・We constantly seek latest materials and advanced technologies.
・We are aiming to expand into E-commerce.